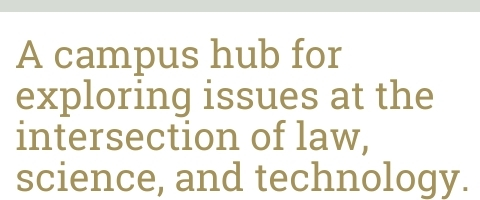 The Law, Science, and Technology Program at Georgia Tech serves as a campus hub for the exploration of issues at the intersection of law, science, and technology. We strive to connect students and faculty from various disciplines with attorneys, alumni, and other experts who share an interest in how law affects, and is affected by, science and technology. We offer pre-law resources and advising for students interested in attending law school, courses taught by practicing attorneys who are experts in their field, minor and certificate programs, and workshops for students, faculty, alumni, and others. Please explore the rest of our website for more information on these and other aspects of our program.
Students looking for Pre-Law Advising, please see the Pre-Law Advising section below for instructions on scheduling an appointment. Other questions? Please contact the Director of the Law, Science, and Technology Program, Chad Slieper.
Diversity in IP Panel Discussion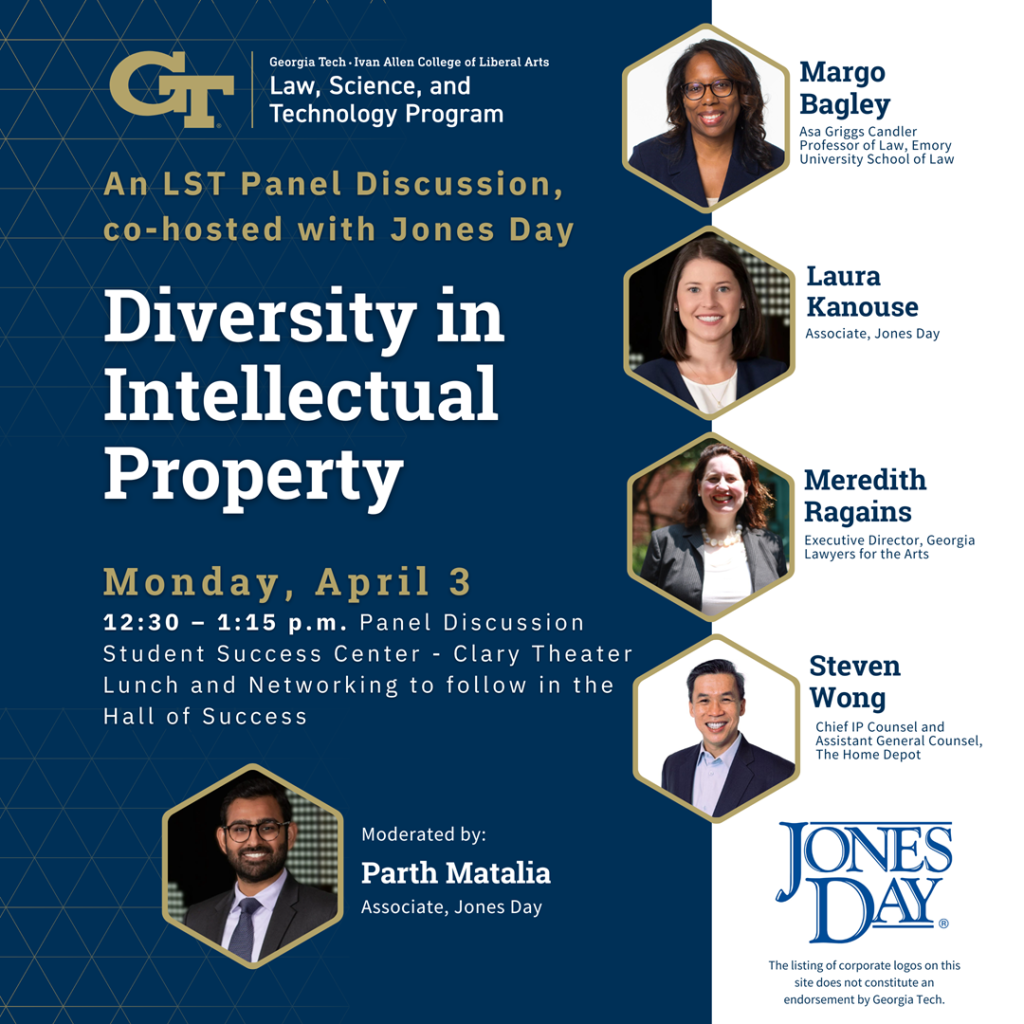 If you are interested in Intellectual Property Law (Patents, Copyrights, Trademarks, Trade Secrets) – please join the LST Program and our co-host Jones Day for this exciting panel discussion followed by lunch!
Please register in advance here so we know about how many people to expect:
IAC Career Trek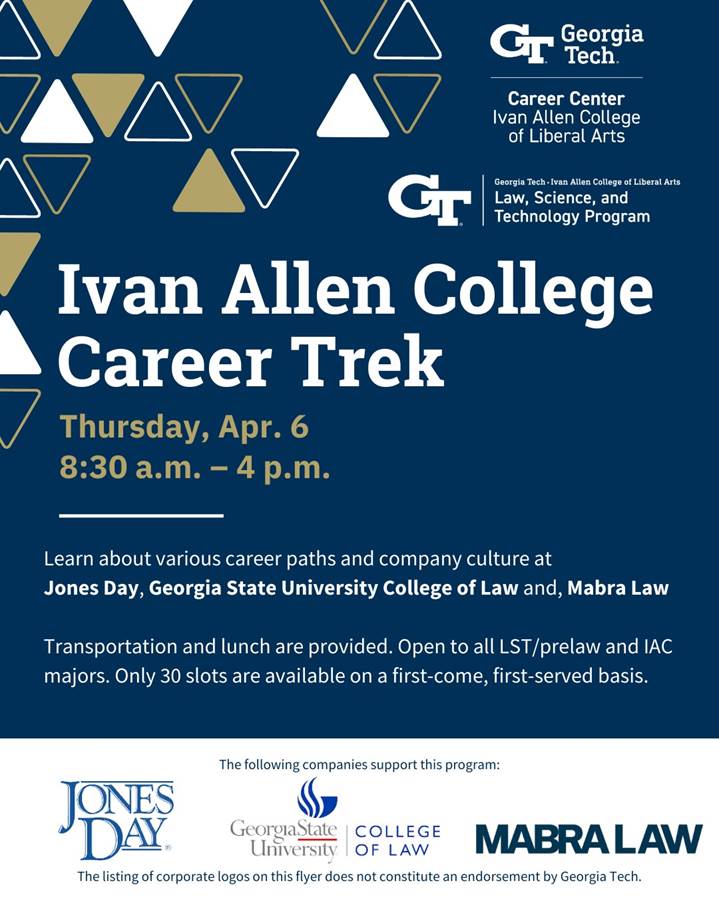 The IAC Career Educators and the Law, Science & Technology Program have coordinated site visits to local Atlanta organizations for LST/prelaw students and IAC majors to learn more about the various career paths and company culture of Jones Day, Georgia State University Law and, Mabra Law. Transportation and lunch will be provided.
Scholarship Database Added to the Pre-Law Information Portal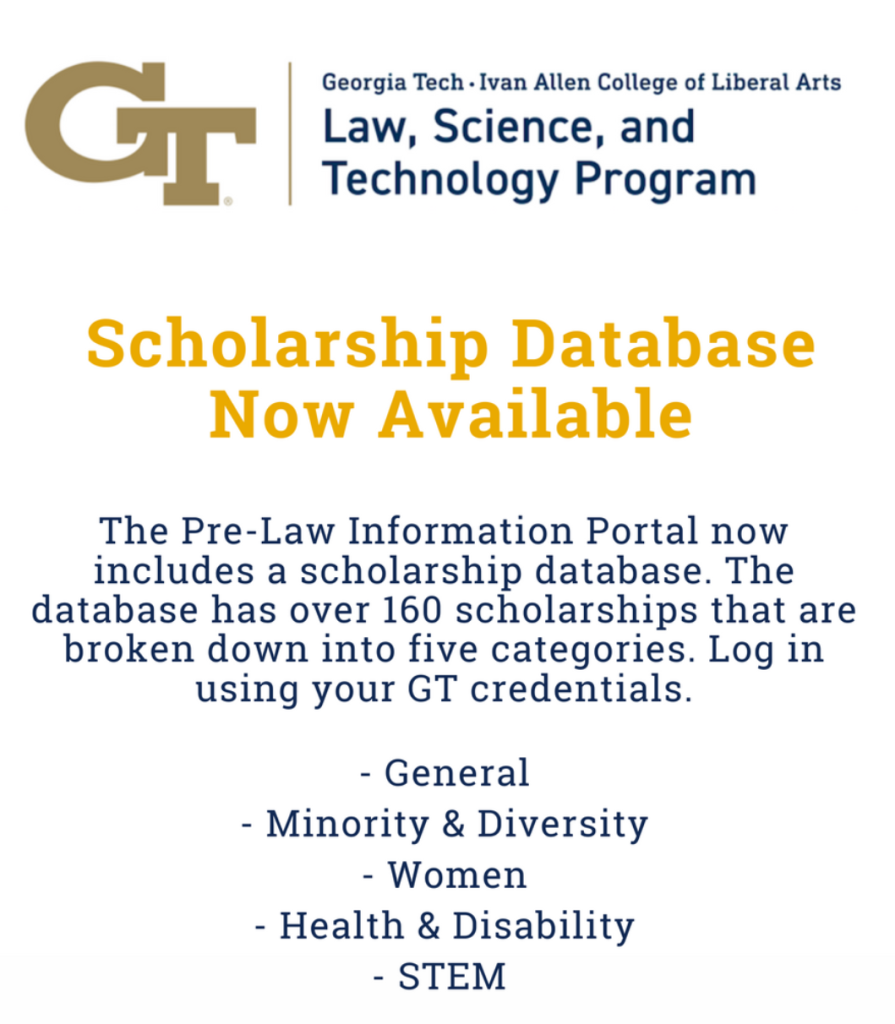 The purpose of this database is to inform you of a variety of law school scholarships available to help you finance law school.
Law, Science, and Technology Program Launches Pre-Law Information Portal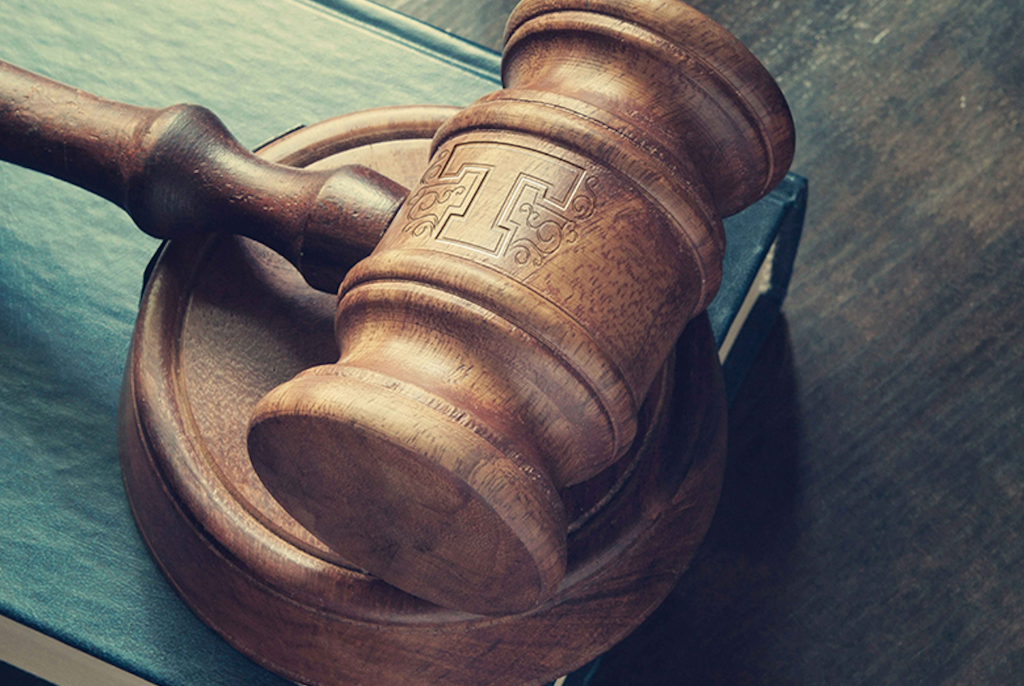 The Law, Science, and Technology (LST) Program in the School of Public Policy has created a new information portal for Georgia Tech students interested in legal careers.