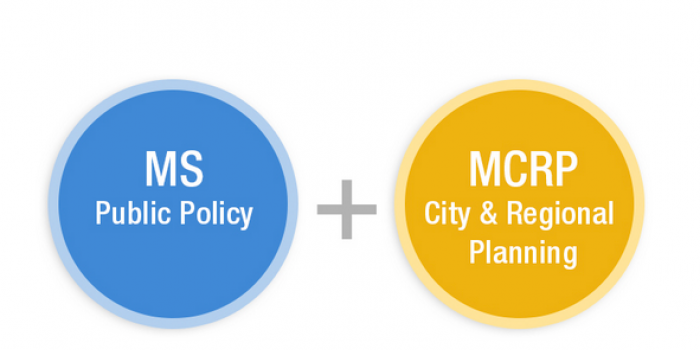 Thank you for your interest in the dual degree MSPP/MCRP program in Public Policy at the Georgia Institute of Technology. The Fall 2024 priority deadline is February 15, 2024 and the Fall 2024 Final Deadline is March 15, 2024. The GRE general test is required for the dual degree program.
The dual M.S. degree program in Public Policy and City and Regional Planning prepares students for policy analysis and planning work at the national, state, and local levels. Graduates work in public, private, and non-profit settings building on the complementary perspectives and skills of the two professions.
In addition to providing interdisciplinary professional training, the dual degree also provides the opportunity to step toward Ph.D. programs in either Public Policy or Planning with an emphasis on Urban, Environmental, or Economic Development Policy.
All students must complete a minimum combined requirement of 75 credit hours for the dual degree program. Students receive both degrees.
Admissions Overview
Applications are electronic and are handled through the Georgia Tech Graduate Admissions System. Items required for admission (in addition to test scores) are the completed application with essay questions, application fee, official transcripts, and three letters of recommendation.
GRE scores can be sent to the university code R5248 and department code 80. GRE, IETLS, and TOEFL scores are received by the Graduate Admissions Office.
Application Deadlines
Fall 2024 Priority Deadline: February 15, 2024
Fall 2024 Final Deadline: March 15, 2024
Information Sessions
Join students and faculty from the dual MS degree program to learn more about the program.
Information sessions will be hosted prior to the application deadline and dates for the sessions will appear here when announced.
Please register to join our Dual Degree communications list.