Board of Regents Approves Project Request for Renovations to D.M. Smith Building
The D.M. Smith building, home of the Georgia Tech School of Public Policy, will soon be getting a makeover. On Feb. 8, the Board of Regents of the University System of Georgia approved a $26 million proposal for renovations to be provided from Institute funds. The outer structure will remain largely intact, and all proposed changes will respect the historical character of the building.
"We are excited about this investment in the School of Public Policy and we are grateful to President Cabrera and Georgia Tech leadership for their strong support during this process," said Kaye Husbands Fealing, Ivan Allen Jr. Chair and dean of the Ivan Allen College of Liberal Arts. "This effort will have a tremendously positive impact on our faculty, students, staff, alumni and community partners. It will enhance our ability to provide engaging curriculum and co-curricular programs, while preserving the rich history of the building."
The School of Public Policy is one of six schools in the Ivan Allen College of Liberal Arts. Renovations will include several upgrades to the building's infrastructure, including strengthening compliance with the Americans with Disabilities Act of 1990 by creating a permanent wheelchair access feature and adding an elevator. New mechanical, electrical, and plumbing systems will increase occupants' health and comfort, as well as the building's energy efficiency. A virtual lab and hoteling spaces will also allow members of the School of Public Policy to collaborate with various stakeholders across Georgia Tech, in the state and nation.
"Renovating D.M. Smith is essential to ensuring that the building reflects the forward-looking mission and values of the School of Public Policy, while respecting its history," said Cassidy Sugimoto, Tom and Marie Patton Chair of the School. "I am grateful to the Board of Regents for approving the project request for much-needed improvements to the building's infrastructure and technology and am excited to work together on this next chapter for the School."
The building was first constructed in 1923 and named the Carnegie Physics Building after a donation from the Carnegie Foundation. It was later renamed to honor David Mellville Smith, who taught mathematics at Georgia Tech for over four decades.
Renovations to the building are planned to begin in late 2023 and conclude in Spring 2025. The School of Public Policy will relocate elsewhere during construction. Updates, as well as a chronicle of the building's history, will be provided on this page.
This article was originally published by the Ivan Allen College of Liberal Arts.
Renovation Timeline
Board of Regents Project Authorization: Feb. 8, 2022
Select Design and Construction Management Team: Spring 2022
Programming and Project Design: Summer 2022 – Fall 2023
Move-out: late 2023
Construction: late 2023 – early 2025
Furniture and Audio Visual Installation and Testing: Spring 2025
Move-in and Occupancy: Summer 2025
Updates
School of Public Policy Moves to Rich Ahead of Historic D.M. Smith Renovation
Published by the Ivan Allen College of Liberal Arts in August 2023.
Students returning to the Georgia Tech campus this fall will soon discover things just aren't the same at the historic D.M. Smith Building, home of the School of Public Policy.
While some policy classes will continue to be held in D.M. Smith throughout the Fall semester, students who need to meet with faculty will need to make the one-minute walk to the Rich Computing Center, the temporary home of the public policy at Georgia Tech through the 2025 academic year. While there, they will be able to take advantage of community and meeting spaces will be available for students and faculty.
"We encourage students to make Rich their home for the next two years," said Cassidy R. Sugimoto, Tom and Marie Patton School Chair in the School of Public Policy. "To foster community in the temporary space, we have identified a lounge room targeted for our undergraduate students, as well as two quiet study areas that will seat a few dozen graduate students."
Design, Construction Crews Chosen for D.M. Smith Renovation
The University System of Georgia Board of Regents has selected design and construction teams to complete the renovation of the D.M. Smith Building, home of the School of Public Policy. Ann Beha Architects, Inc., in association with Houser Walker Architecture, will serve as the design team for the project. Gay Construction Company will complete the construction.
The architects' work is scheduled to begin this summer and run through the fall of 2023. The construction team's timeline begins in late 2023 and runs through early 2025.
D.M. Smith, Courtesy of the Georgia Tech Archives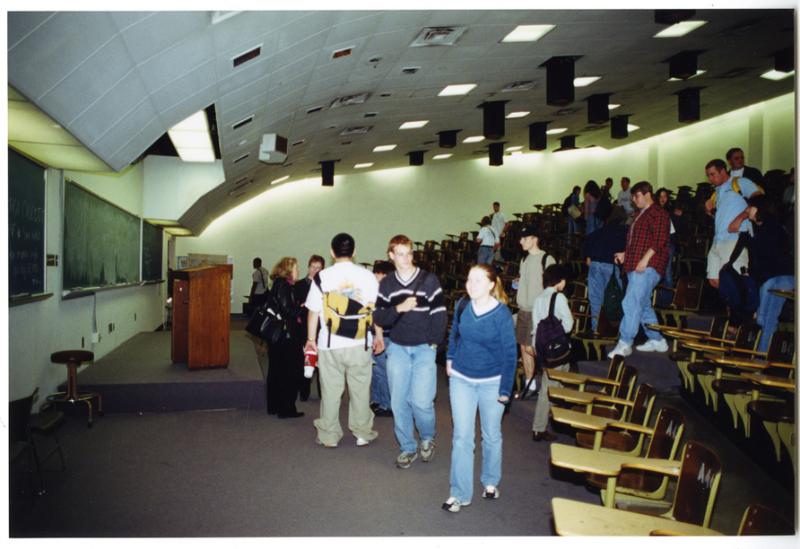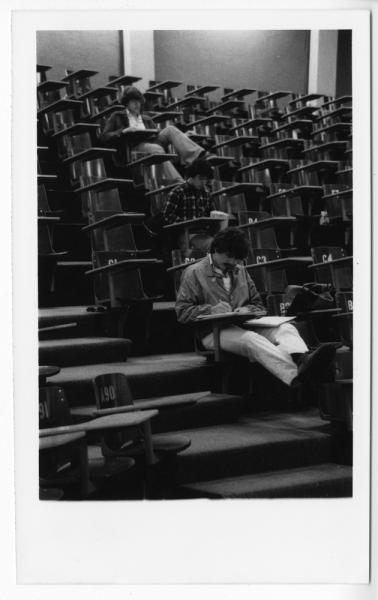 Credit: Georgia Tech Archives