1. What's the coolest part of your work?
Working at the Wisconsin Institute for Discovery is exciting each day. It is home to an interdisciplinary group of faculty researchers who collaborate to push the boundaries of discovery across disciplines. It provides me with unique opportunities to engage the public in meaningful ways.
Our programs fall into two categories, Science-Art Fusion includes Science to Street Art (public mural art designed in collaboration with scientists), the Writer-in-Residence (providing direct links for fiction writers of all varieties), and others, while our Science-in-Practice programs like the Entrepreneurship Science Lab (identifying potential student entrepreneurs), and our Catalysts in Science Policy.
Each day provides thrilling engagements with students, faculty, and community members at the intersection of science and its impact on society.
2. Why are you passionate about it?
My guiding quote has always been, "We live in a society exquisitely dependent on science and technology, in which hardly anyone knows anything about science and technology," by Carl Sagan. I am very much one of the individuals he spoke of in this quote, and I try to learn something new each day to broaden my perspective, understanding, and decision-making process to better serve our society.
All of mankind can, and should, benefit from the advancements and innovations our researchers develop. From our youth of society to our policymakers, I feel a responsibility to bridge the gap of scientific communication and awareness. My role here enables me to explore doing just that.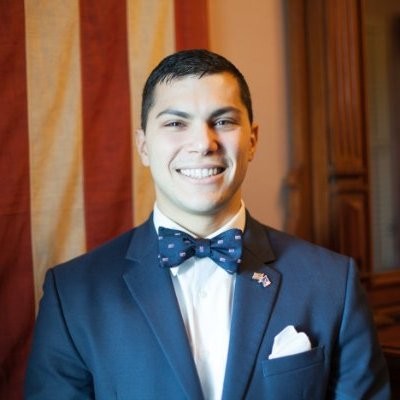 Degree
M.S. SPP 2019, M.S. CRP 2019
Job Title / Employer
Director, Illuminating Discovery Hub at the Wisconsin Institute for Discovery at the University of Wisconsin-Madison