Thank you to everyone who participated in the 2022 workshop!
Details on the 2023 Atlanta Academy are forthcoming.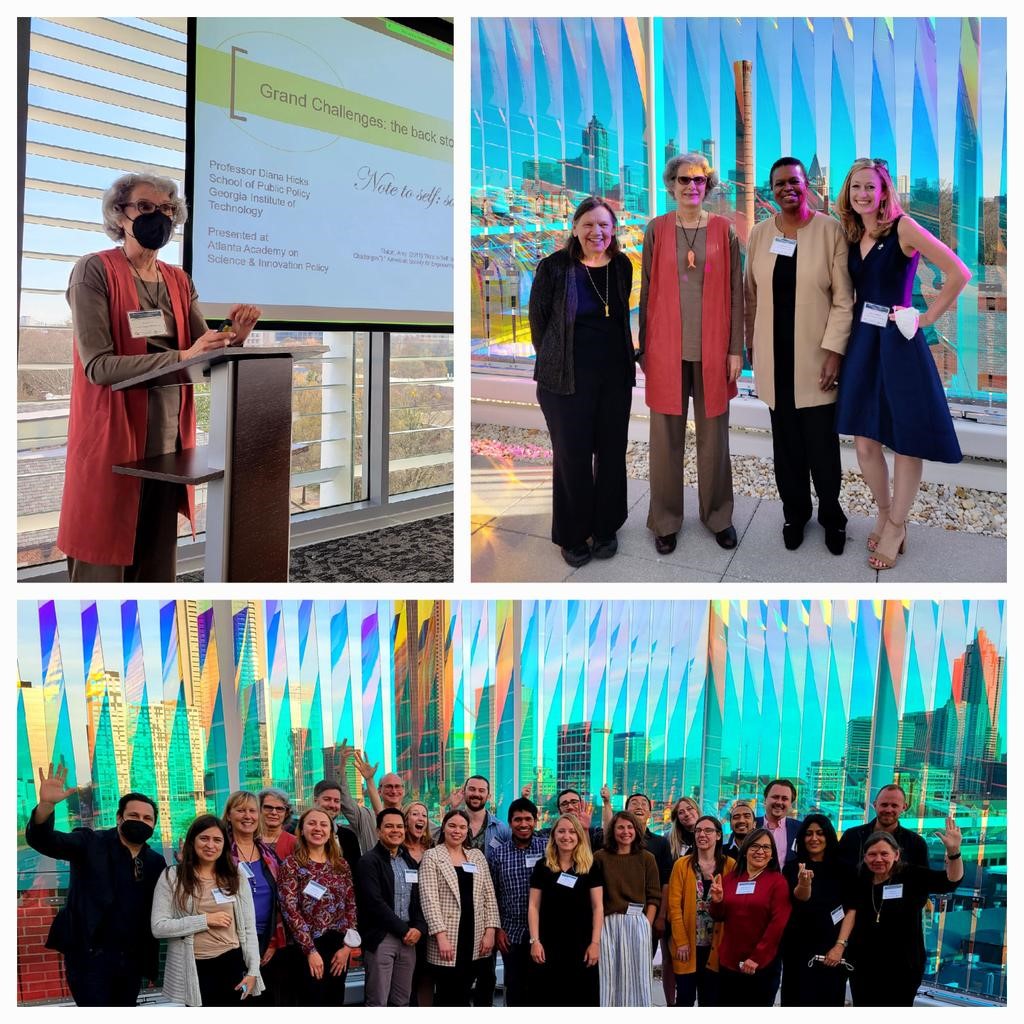 The Atlanta Academy on Science and Innovation Policy

Science, technology, and innovation policy research calls for specialized measures, common concepts across many disciplines, and skills in interacting with the policymaking process. The Atlanta Academy brings together early career researchers from diverse backgrounds to strengthen their preparation to contribute to this complex and influential research area.  This event is hosted by the School of Public Policy at the Georgia Institute of Technology and co-sponsored by NACLICS.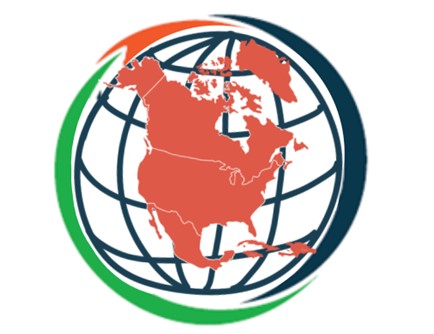 Event Dates:
March 21-25, 2022, Atlanta, GA
More information: 
The Academy experience will include
Lectures and mentoring from leading scholars

Faculty feedback on presentations from the participants about their own research

Advice on professional advancement

An interdisciplinary group research project
The schedule will be structured to allow field trips in the Atlanta area, which is rich in history and bursting with frontier technology development. Distance interaction between mentors and mentees will be scheduled ahead of the in-person program as well as during the week. Mentors will be drawn from the faculty of the School of Public Policy as well as select faculty from other institutions.
Advanced Ph.D. students and scholars within three years of the award of their PhDs are eligible. Applications should include a brief letter of nomination, a statement from the applicant of their own research and why they want to be included, and a curriculum vitae. Nominations closed on November 15, 2021, with selections to be made by December 16, 2021.
Participants in the Academy will be selected by past participants in the Atlanta Conference on Science and Innovation Policy the North American and Caribbean chapter of GLOBELICS, the Global Network on the Economics of Learning, Innovation, and Competence-Building Systems.
The in-person portion of the Academy will be held on the Georgia Tech campus, beginning Monday evening, March 21, and ending with lunch on Friday, March 25. Lunches and breaks will be provided. A stipend of $500 will be provided towards hotel and meal costs for participants attending from outside of the Atlanta area, unless they have an external source of funding for these items. Participants will arrange their own travel and be responsible for costs exceeding the stipend. Scholarships may be available for students coming from Canadian universities or the Caribbean.
2022 Speaker and Participants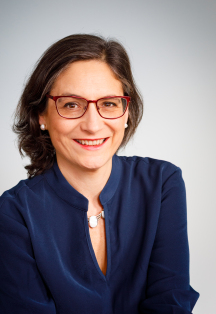 The Atlanta Academy on Science and Innovation Policy is pleased to announce our keynote speaker, Dr. Susana Borrás!
Susana Borrás is a Professor of Innovation and Governance at Copenhagen Business School, Denmark. She earned her Ph.D. degree in the European University Institute, Florence, and her Master's degree at the Autonomous University Barcelona. She has published extensively on issues about the governance of research and innovation policy, the organizing of change in socio-technical systems, and research evaluation's relation to social and policy learning. Her current research interests are focusing on organizing transformative innovation for the sustainable development goals (SDGs), in particular in the crossing fields of urban sustainability, energy transitions, maritime transport, and public health.
Stay tuned for other updates!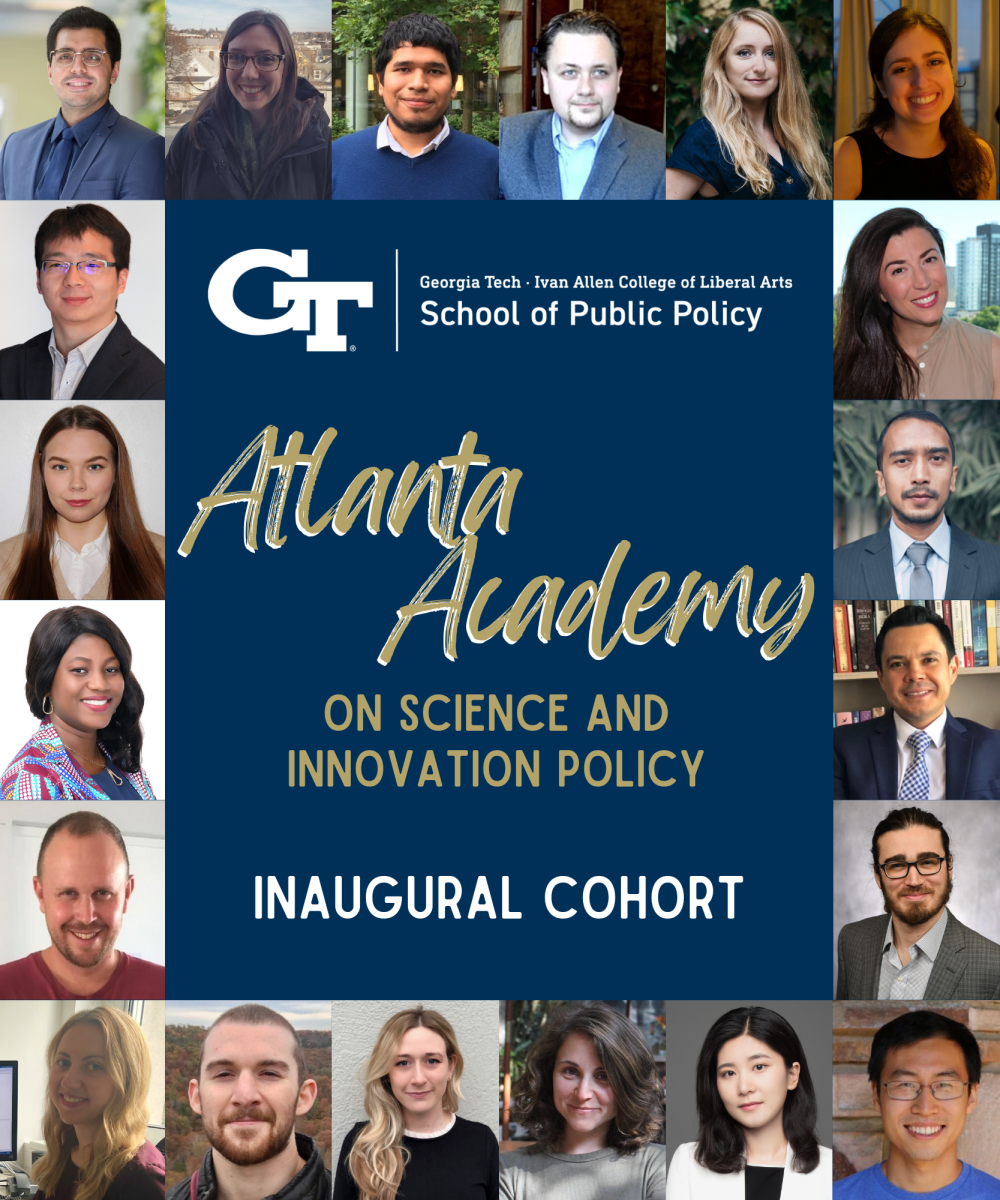 Meet the inaugural cohort for the 2022 Atlanta Academy on Science and Innovation Policy! Twenty students researchers from around the world will be joining us in Atlanta in March.