Sara Dada
---
Namrata Kolla
I am fascinated by earth sciences and passionate about sustainable policy.
I am fascinated by earth processes and I want to see how sustainable policy and technology-oriented solutions can help everyone--the public sector, private industry, and general public—face magnanimous environmental issues.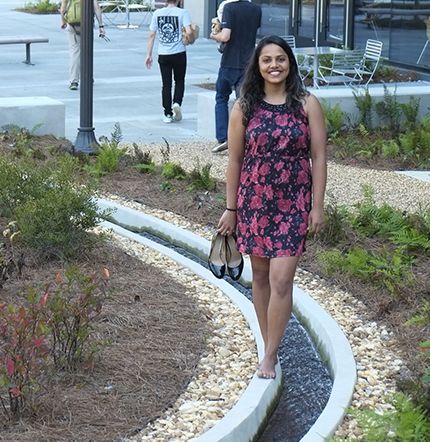 I want to study the intersection of science and policy in social, political, and economic realms so that I know where various environmental policies can best plug in. I chose Public Policy because I wanted to know how to communicate the scientific knowledge that I was gaining within the School of Earth and Atmospheric Sciences to policymakers. 
Plus, I heard that the GT Liberal Arts program had a really strong environmental and energy program. I also know that students who graduated from the School of Public Policy have a set of skills that are unique and realistic in their applicability to real-world problems. 
The faculty do like to mentor students!
Right now, I could name five faculty members off the top of my head who have mentored me, given me life or career advice, and who I would feel comfortable calling to set up a lunch. I know for a fact it would be difficult for students in some of the other schools at Georgia Tech to say that.
The best way to take advantage of your college experience is to ask a million questions to your professors and to connect current events you care about into discussions whenever possible. If you do your best to explore how what you learn in class can be applied outside the classroom, the skills you gain here will be applicable for a lifetime, both for your own career and for your personal pursuit in becoming a better global citizen. 
As a graduating senior, Namrata is currently in Task Force for Public Policy where she is working on a project about the impact of the Affordable Care Act on sexual violence preventive services.
---
Mahdi Al Husseini
I am a cobbler of people and ideas, with a knack for stories, and a love of knowledge.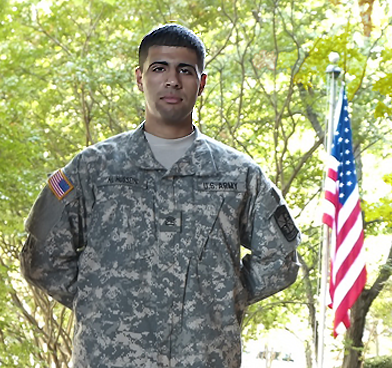 My path is dotted with dance, poetry, civic action, engineering, mathematics, philosophy, and management. I profoundly appreciate my Palestinian and Egyptian heritage, and my beautiful hometown of Douglasville, GA. As a disciplined and positive individual, with faith in my country, God and peers, I hope to have the humility to serve my community as a student, soldier, and scientist. My values inspire me to defend underprivileged citizens in nearby communities through technological advancements in healthcare and education. Each day is another step on the personal journey, and the blessings thus far have been innumerable.
I will use engineering to develop technological solutions, and public policy to implement them.
Public Policy is a toolbox paradox. Topics of discussion shift like sand, relative to the zeitgeist. Despite this state of political flux, studies are rooted in customs, common practices, and legislation. Through critical thinking and a multidimensional perspective, Public Policy students grasp the foundational tools for policy analysis. No matter the problem, you can be certain that Public Policy majors have the technical skills and social ingenuity to develop effective solutions to deliver tangible change.
---
Jen! Abrams
I write my name as Jen! Abrams. It started in high school; I was going to drop it when I got to college, but someone told me it said a lot about my personality and I should keep it. I can be really outgoing and I love to find out more about people. Even though I am a very high-energy person, I'm also an introvert. Most people don't believe that, but I absolutely love some good quality time by myself. It's good for the soul!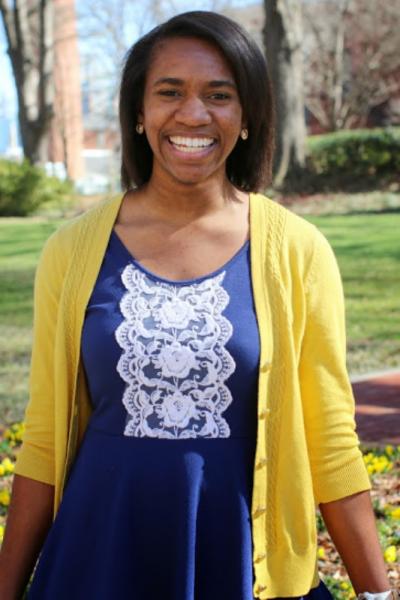 As Student Body President, I Am an Advocate.
In my role of student body president, I advocate for students to Georgia Tech administration, faculty, the Board of Regents, and anyone who wants to know what Tech students think. On a daily basis, I attend a lot of meetings and every once in a while, I go to class too.
People often ask why I decided to run for this position. It's a lot of work, but I love Georgia Tech. I can't imagine doing this for any other student body and I am very passionate about advocating for what our students need to make our Georgia Tech experience better.
The Puzzle of Policy.
Public Policy is like trying to put together a puzzle when the pieces are always changing. It's taking policy and making it work for all people no matter their socioeconomic status, race, gender, ethnicity, culture, or religion. I want to use this perspective to help people. I was thinking about going to medical school but then decided that I wanted to figure out ways to educate people about health. I became much more interested in what our government does to provide proper healthcare and educate our country about their health as opposed to the idea of working in a hospital providing healthcare treatment.
---
Katherine Mitchell
I was looking for a major that applied my two interests.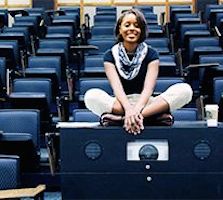 I love government and history, and I didn't want a major where I just studied a particular topic but did not know how to use my knowledge in the "real world." The Public Policy program does a good job of marrying lectures with practice. For example, every student is required to complete an internship and a "taskforce," which is when a group of students are consultants for a person, business, or non-profit organization. I feel like this major is preparing me for life outside of Georgia Tech; and in the end, my goal is to use my degree to be successful.
I took "Utopia in Rhetoric and Reality" my first semester of freshman year. We read novels about utopias and dystopias, created our own utopia, and even went on a field trip to a community that was modeled after a utopia. Through satire, the authors of the novels we read forced me to reexamine seemingly simple concepts like fairness and progress. As a policy person, my goal is to make society a little more perfect. I didn't know it at the time, but this class prepared me for my policy courses by showing me the many dimensions of good and bad and right and wrong.
My classes have influenced my perspectives of my field and my society.
Professor Aaron Santesso was my English professor freshman year. I appreciated Professor Santesso because he kept it real. He didn't sugar coat things, but he was not rude either.  If my paper wasn't up to his standards, he would tell me and suggest ways I could improve. He was approachable and passionate about his field of study. Sometimes we would get off topic and discuss his disdain for "Humans vs. Zombies" or his love of zoos. He even surprised me when he announced we were going on a field trip. I thought field trips were a thing of my grade school past, but that experience made the subject of our course tangible. While I studied utopias and dystopias in Professor Santesso's class, I also learned the importance of interacting with professors as fellow humans instead of someone who is grading and judging you. If you immerse yourself in the topic, the knowledge and the good grade will come.
---
Alice Barsky
I love how close-knit my major community is!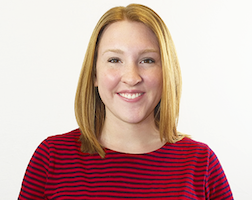 We all really know each other and make an effort to share our passiosn. In addition, the proefssors are inspiring and know you by name. My major is so dynamic and I can use it to get a job in a variety of career paths so I am not limited. 
I am a GT Dean's Scholar,I am a member of AIESEC, an international nonprofit, and women's recruitment team. I work on campus with the History, Technology, and Society program. I intered at Voice of America in DC and the ACLU of Georgia. This past summer, I look forward to international experiences such as an internship abroad.
---
Jared Moro
 I'm always happy to talk about current events and things that are going on in the world.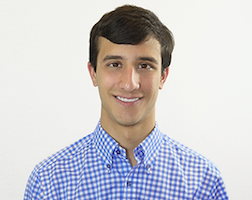 I work at the Georgia Tech Research Institute as a member of the Support Services Department. My interests include history, politics, government, and chemistry. I love that Public Policy allows me to see what is going on in the world and understand it on a deeper level. I lie the focus on domestic issues because it has the most impact on my life. At Georgia Tech, I am learning liberal arts with a scientific perspective, so I can apply what I learn to many things that my peers are learning in engineering and science classes. 
---
Charlotte Kaye
The fact that the skills I am obtaining in my courses are so applicable
to my future career makes me so grateful to study Public Policy at GT.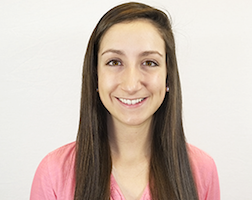 At Georgia Tech, I learn about the political side of issues, but I also analyze why the issues exist and how they can be solved. Public Policy at Tech is very analysis-based, and I know that these skills will help me stand out in the future. 
I interned for United States Senator Johnny Isakson, which was one of the coolest experiences I have ever had. I was able to use the knowledge from my first year of courses and apply it to my work as an intern. It was awesome to see what I had learned in class in the real world. I have been able to maintain valuable relationships with many of my professors, some of whom were very helpful in my search for an internship this summer. I plan to study abroad next summer, and hopefuly spend the summer of 2016 in DC!
---
Sana Surani
By fusing liberal arts and technology, students get well rounded base of knowledge found nowhere else in the world.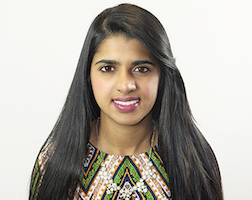 I actively participate in FOR the Kids at Georgia Tech as a member to the community development committee. With Georgia Tech for the Kids I rased money for Children's Miracle Network and participated in Dance Marathon. I have also worked in Partnerships in Action, an initiative to end global poverty for the past few years and plan to continue while I'm at Tech. 
As a Public Policy major, my classes focus on creating policy options to solve a present-day problem. My classes aren't just lectures, rather they're innovation, forcing everyone in the class to think outside the box. Public Policy not only fosters great analytical skills in each of its students, but allows them to become real leaders by making them solve real world problems at the crossroads of liberal arts and technology. By fusing liberal arts and technology, students get well rounded base of knowledge found nowhere else in the world.