Mary Elizabeth Burke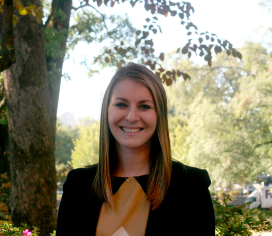 Since I started at Georgia Tech as a summer freshman in 2015, I have learned so much about the world around me and how to go about bettering it. Our society is governed by rules and regulations, and getting involved with the processes that affect these rules and regulations is the best way to create positive change. Georgia Tech's Public Policy program stresses the critical analysis of issues and the evaluation of alternatives and externalities as the keys to efficiently solving problems and bettering our community.
During my time in this program I have become a leader focused on affecting the world around me. From day one of Dr. Barke's Political Processes class, students are challenged to consider all aspects of issues they face. "It depends" is the usual answer to any question posed, followed by lively discussion regarding the many factors to consider and the importance of these factors to stakeholders, as well as how their opinions will affect the process. Stakeholders and consequences can be found in any decision making process, and my involvements with Women's Recruitment Team and a social sorority here on campus have allowed me to apply the critical thinking and problem solving techniques found in my classwork to my life on a personal and semi-professional level.
I spent this past summer interning at Landis+Gyr, an energy management firm in Alpharetta, Georgia and was able to see countless connections between the Georgia Tech Public Policy curriculum and the 'real world.' The concepts covered in texts and the classroom became elements that I saw affecting industries at a very real level. The Public Policy program prepared me with the skills I needed to succeed and allowed me to gain tangible project management and marketing experience that will be useful throughout my life.
Sophie Dumas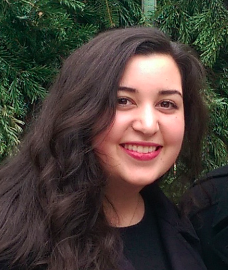 I came into Georgia Tech looking for a major that would challenge me intellectually, teach me tangible problem-solving skills, prepare me for the workforce, and help me contribute to society in some small but positive way. Initially, I thought this would be engineering, but I realized after a short time that something in my engineering major was missing for me. I wanted a major that let me work and communicate with others while taking into account current events, culture, and government. The School of Public Policy has given me that and so much more. I have small classes where I get to know my professors and the other students. The SPP community is close-knit and extends far beyond the classroom. It is a collaborative, compassionate program that encourages critical thinking and building practical skills.
During my time in the School of Public Policy I have had internships at the Consulate General of France in Atlanta, where I worked with the consular attachés for press, communication, and science; the Technology Association of Georgia, where I work with the government relations team in their efforts to create a political climate that promotes Georgia's growing technology industry; and the Global Public Policy Institute, a think tank in Berlin where I contributed to their research on data and technology politics in Germany, the EU, and around the world. My coursework at Georgia Tech prepared me very well for all of the work experiences I have had, and has given me confidence as I prepare to enter the workforce full-time.
Evan Gillon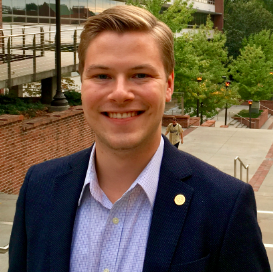 When I made the decision to attend Georgia Tech, I never expected to find any serious political connections at a school renowned for its STEM program. My time as a Public Policy student has proven otherwise. Since joining the school just over two years ago I have interned at the Georgia State Capitol, worked for a Superior Court Judge, and served as Field Director for two state house campaigns and participated in many more. My experience is not uncommon. As Public Policy students inch closer to graduation, they see their friends begin to work in Washington D.C., intern with top-tier consulting and law firms, and even analyze policy abroad.
My role in the Student Government Association (SGA) as Vice President of External Affairs has allowed me to directly apply what I learn to improve the student experience and better connect Tech to all things political. I serve as an advisor to the SGA president, often breaking down a policy issue in the same way that I've learned in class and practiced in the real world. I have a passion for digging into details, asking questions, and examining language – especially in legislation and documents – which has led me to take an interest in law.
What I love about Public Policy is its complexity. To me, there is nothing more intrepid than tackling problems that have countless solutions, none of which are perfect. Nonetheless, policy students work relentlessly in pursuit of perfection so that we might improve on what we started with, a goal shared by the school's students and professors alike.
Mahdi Al Husseini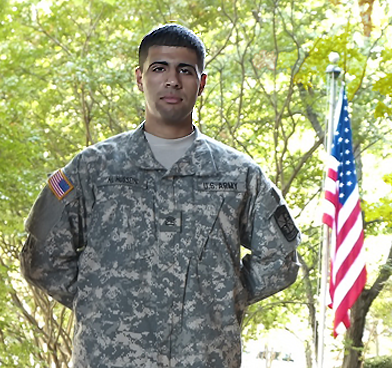 I am a cobbler of people and ideas, with a knack for stories, and a love of knowledge.
My path is dotted with dance, poetry, civic action, engineering, mathematics, philosophy, and management. I profoundly appreciate my Palestinian and Egyptian heritage, and my beautiful hometown of Douglasville, GA. As a disciplined and positive individual, with faith in my country, God and peers, I hope to have the humility to serve my community as a student, soldier, and scientist. My values inspire me to defend underprivileged citizens in nearby communities through technological advancements in healthcare and education. Each day is another step on the personal journey, and the blessings thus far have been innumerable.
I will use engineering to develop technological solutions, and public policy to implement them.
Public Policy is a toolbox paradox. Topics of discussion shift like sand, relative to the zeitgeist. Despite this state of political flux, studies are rooted in customs, common practices, and legislation. Through critical thinking and a multidimensional perspective, Public Policy students grasp the foundational tools for policy analysis. No matter the problem, you can be certain that Public Policy majors have the technical skills and social ingenuity to develop effective solutions to deliver tangible change.
Alice Barsky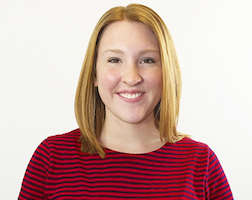 I love how close-knit my major community is!
We all really know each other and make an effort to share our passiosn. In addition, the proefssors are inspiring and know you by name. My major is so dynamic and I can use it to get a job in a variety of career paths so I am not limited. 
I am a GT Dean's Scholar,I am a member of AIESEC, an international nonprofit, and women's recruitment team. I work on campus with the History, Technology, and Society program. I intered at Voice of America in DC and the ACLU of Georgia. This past summer, I look forward to international experiences such as an internship abroad.
Sana Surani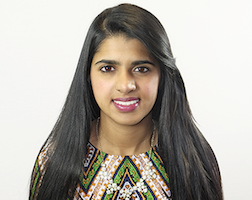 By fusing liberal arts and technology, students get well rounded base of knowledge found nowhere else in the world.
I actively participate in FOR the Kids at Georgia Tech as a member to the community development committee. With Georgia Tech for the Kids I rased money for Children's Miracle Network and participated in Dance Marathon. I have also worked in Partnerships in Action, an initiative to end global poverty for the past few years and plan to continue while I'm at Tech. 
As a Public Policy major, my classes focus on creating policy options to solve a present-day problem. My classes aren't just lectures, rather they're innovation, forcing everyone in the class to think outside the box. Public Policy not only fosters great analytical skills in each of its students, but allows them to become real leaders by making them solve real world problems at the crossroads of liberal arts and technology. By fusing liberal arts and technology, students get well rounded base of knowledge found nowhere else in the world.
Audra Murphey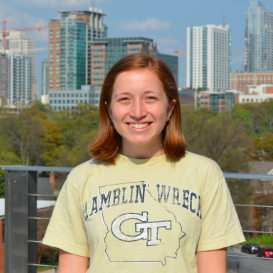 I am a second-year Public Policy major at Georgia Tech. It seems crazy that only one year of my college career has gone by because I feel like I have accomplished and experienced so much!
When I decided to attend Georgia Tech, I was unsure of which major to choose, but Public Policy stuck out to me because it is rooted in two of my largest interests: policy and law. Both my parents are lawyers, and I have always had an admiration for the U.S. Department of Justice and legal proceedings in general. This underlying interest has inspired to join many different and exciting clubs on Tech's campus such as the Mock Trial team, the Ivan Allen Student Advisory Board, and the Student Government Association. Because of the students and professors whom I have met over the past year and the opportunities this amazing network has provided to me, I can whole-heartedly say that when I chose Public Policy, I chose right.
Many of the opportunities I have had thus far were experiences I would have assumed only upperclassmen could become involved with, but the Public Policy program makes sure that any undergraduate student can participate in whatever program interests them. In addition to working for two of my professors as a paid Research Assistant, I was able to have dinner with the Dean of the Ivan Allen College, become a FASET leader to represent my GT pride, and earn the Federal Jackets Fellowship which is a stipend from Georgia Tech allowing me to spend the Fall 2017 Semester interning for the Office of Congressman John Lewis in Washington, D.C. I am inspired by the people around me in this major and excited by the opportunities which have been so accessible to me even in my first year.
Shekinah Hall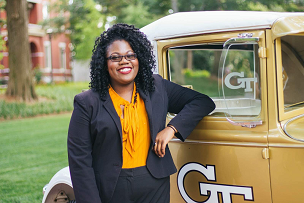 Throughout my time here I Georgia Tech, I have been afforded numerous opportunities in which I have been able to apply the knowledge and skills I have accumulated as a Public Policy student. Some of those opportunities include interning at the Troup County Courthouse, interning at the Federal Defender Program in the Capital Habeas Unit, interning for Congresswomen Jan Schakowsky in Washington, D.C. through the Federal Jackets Fellowship program, and becoming a Stamps President's Scholar. Aside from these experiences a few extracurricular activities I have been involved with on campus include: Grand Challenges, Ivan Allen College Student Ambassadors, the Technique, and Mock Trial. Each and every one of these experiences have truly been amazing. The most valuable aspect of being afforded so many wonderful opportunities has been encountering people, situations, and ideas that challenge what I think I know about everything. I have consistently been pushed to think critically about issues – both that I am passionate about and that I have yet to dive into – and never become complacent in my pursuit of knowledge. The courses I have taken as a Public Policy student have strengthened the framework through which I process the world around me and through research, heated class debates, countless memos, and presentations, I have grown into a stronger student, leader, and person. I am forever grateful to Georgia Tech and to the School of Public Policy for their impact on my life, and I am excited to see what the future holds.