Fall 2021 - New Assistant Professor Faculty Search 
The Georgia Institute of Technology's School of Public Policy is seeking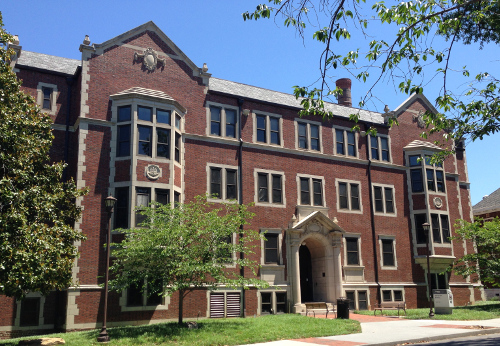 applications for a tenure-track position, Assistant Professor rank. We are seeking a Ph.D. specializing in organization theory, public administration, or public management. Applicants may be from a variety of disciplinary and field perspectives in keeping with the interdisciplinary profile of our School. We welcome all qualified applicants to apply, including women, minorities, veterans, and persons with disabilities.
The Georgia Tech School of Public Policy is a multidisciplinary school offering bachelor's, master's, and Ph.D. degrees. In addition to our cross-cutting focus on data analytics and sound research design, our policy areas include:
Science, Technology, and Innovation (STI) Policy
Environmental Policy and Management
Information and Communication Technology Policy/Cybersecurity Policy
Ethics and Philosophy of Science and Technology
Public Management and Leadership
Urban and Regional Economic Development/Smart Cities
Science and Engineering Organizations, Education, Careers, and Workforce
The search committee
Chair of the faculty search committee:
Other members of the faculty search committee: 
Have questions?
Please email questions about the search to Dr. John Walsh at john.walsh@pubpolicy.gatech.edu. 
---
Georgia Tech provides equal opportunity to all faculty, staff, students, and all other members of the Georgia Tech community, including applicants for admission and/or employment, contractors, volunteers, and participants in institutional programs, activities, or services. Georgia Tech complies with all applicable laws and regulations governing equal opportunity in the workplace and in educational activities. Georgia Tech prohibits discrimination, including discriminatory harassment, on the basis of race, ethnicity, ancestry, color, religion, sex (including pregnancy), sexual orientation, gender identity, national origin, age, disability, genetics, or veteran status in its programs, activities, employment, and admissions. This prohibition applies to faculty, staff, students, and all other members of the Georgia Tech community, including affiliates, invitees, and guests.